Potty training might be really essential but it is certainly not the favorite parenting job. But if you look at the bright side we know that after proper potty training that we will be able to go to the bathroom by ourselves and no diapers will be needed. That will be the time when you will know that all of this effort was worth it. So when you think your baby is ready for the training you need to get a potty chair. 
No More Worries for Diapers
You will not have to get diapers and you will certainly save yourself from cleaning them all the time. It will also give your child a sense of independence in some way and help in further development because he is a big boy now. 
What is a Potty Chair?
When you have the potty train your kid, there are a lot of options to choose from. The kids can't use the standard toilet and that is the reason why they need some help the start with. For that purpose, you will need something like a potty chair or a potty seat. 
Potty chair Is a portable and the miniature version of a regular toilet for kids. It looks just like the real thing but a lot easier to use by your little ones. After your kid is done using the seat you will have to dump the thing into your toilet. If you have a small bathroom you will face a little difficulty in adjusting it. 
The Right Time to Use Potty Chair
Your toddler can begin to start potty training between 1.5 years to 3 years of age. This is the time when your little one will not need as many diapers as they used to. They will be going to the bathroom more often so you will only have to use overnight diapers. Don't forget to get an odorless Ubbi diaper pail for a perfectly clean home. 
At this age, kids are a little aware of the process. If they show their interest in this thing and go along with you asking questions, you know it's time.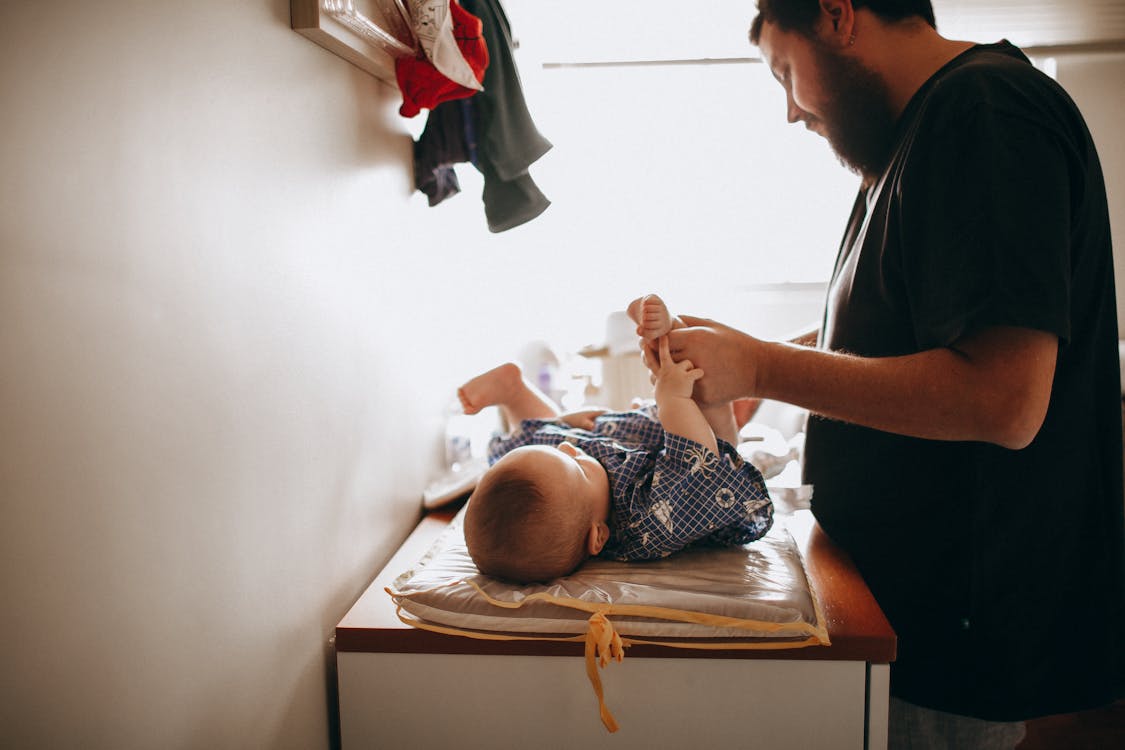 A Potty Chair Fascinate Toddlers
We remember being kids when we always wanted to be adults. That is the time when toddlers are intimidated by the things adults do and try to act like one. So here comes the small version of a real toilet because that will fascinate the toddler. 
Although if you are not fine with getting a potty chair, you can buy a potty seat. This type of seat sits over the real toilet and you don't have to dump anything. It is not easy for the kids to sit on the large seat so it will help them not fall in. 
Best Potty Chair 
Before you select an option you need to make sure that it suits your family needs. Here are the best choices that we have found for you. 
BABYBJORN
Smart Potty Chair
This smart chair offers a really easy potty training process for traveling and at home. If you are on the go and can't find any public restroom nearby this will be a great option. It needs to be cleaned after every use and you have to store it somewhere as it takes extra space in your bathroom.
Compact Design
It is a really compact design that takes very little space. This ergonomic and comfortable chair is just the right size for your toddler.
BPA Free Plastic
The plastic material is a hundred percent BPA free so it's not only comfortable but also safe for the kids.
Skid Free Bottom
Has a rubber bottom edge to save it from sliding. This way the baby can use the seat without the worry of falling down or slipping away. 
Summer
My Size Potty Chair
This year is just the right option if your kids love to copy you. It is the exact same version of a toilet seat but in a smaller size. It gives a very realistic experience for the baby and keeps them motivated. It has all the features of a real toilet. 
Helps in Leaning Balance
The kids will also learn to balance until your body is big enough to sit on the real seat. It will play its role as a step towards properly training the kids to go to the bathroom by themselves. 
Essential Step of Potty Training
This potty chair is a really essential step of potty training because the baby can't use the regular toilet seat at first. This will create a step by step journey towards independence of your kid in terms of the bathroom stuff.