There are many reasons why electrical skateboards are popularising this time. Massive urbanization, lesser sparking space, and an overall increase in the population can be a pretty good reason to get an electrical skateboard. When it comes to choosing the best electrical skateboard for your kids, It can be pretty hard. As you all know that every rider has a different taste and needs a different type of skateboard.
If you wonder what you will get with an electrical skateboard we are pleased to tell you that it will provide you the power, portability, convenience, and ability to ride anywhere you want. After your baby has enjoyed his Tricycle and scooter, it's time for a skateboard. 
What to look for in the best electrical skateboards?
The unique style of every person is inculcated into his skateboard and that is the reason why no one can actually name a single board as the best electrical skateboard. But what we have done is to select the skateboards that will fulfill the requirements of the majority of the riders. 
This type of new skateboard has been becoming very popular in the market because consumers like how it provides convenience and an overwhelming experience. The following are the things you need to know before you get your hands on an electrical skateboard. 
How do you know which electrical keyboard will work best for you?
For this purpose, you first have to evaluate your needs and then compare different options that you think will go to best for you.
What skateboard size do I need?
If you're getting one for your kid you don't need a very big skateboard. It totally depends on the height and age of the rider.
What should be your price range?
This is a very particular question that only you can answer because you know your budget and the features that you need.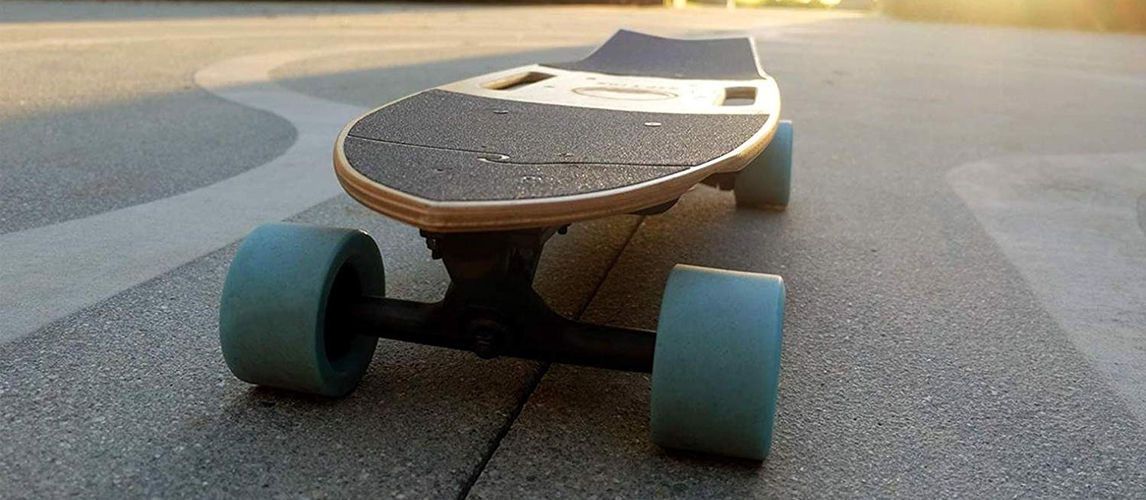 After you know the answers to all of these questions you need to start your research and compare a few options. For your assistance, we have selected the top ones that would be great for a first-time buyer because kids need an entry-level electrical skateboard to go to high school or just leisure. 
We have not collected the boards that are very expensive because nobody wants to spend $2000 on a skateboard for your kid because that's only a start. Best Electrical Skateboards over that price point will always be great and phenomenal in every aspect. 
SWAGTRON
SwagBoard NG-1 Youth Electric Skateboard 
It has a 32 inches length and 10 lb weight that makes it a great option for teens, kids, and small adults. There is a 100 W wheel motor that can move at the speed of 11 m/h on a flat surface. There is a seven fly Maplewood deck on this skateboard along with polyurethane wheels so you can say that it is a pretty high-quality electrical skateboard.
The manufacturer of this skateboard recommends a Good idea to be not more than 176 pounds. In fact, this recommendation is not because of the design and structure but because of the power output of the motor. 
You will get a cruise control setting on this board so that when you get a perfect speed you can put the remote in your pocket. Just like we mentioned there is a handheld remote control for the motion of this board and it also has a display of the battery life of the skating board.
Pros
It has very impressive features for an entry-level skateboard. 

Battery charging time, speed, and range of the skateboard are incredible.

You will also get cruise control settings in the remote control.

Provides great value for your money.

Certified by

UL2272

.
Cons
The skateboard is completely flat so it feels a little off.

If there are some inclines in the service the 100-watt motor can be problematic.
Teamgee
H5 37″ Electric Skateboard
This is an entry-level electrical skateboard that provides you some decent features at a very affordable price range. You will not expect such a powerful motor in a skateboard at this price range. It is 11 miles on a charge range that is not terrible at all. This electrical skateboard comes with a lithium iron battery dead will need to be charged for three hours for the first time in 90 minutes for any time after that. There is a glass fiber layer on top of the Canadian maple. 
Pros
Get a one year warranty from the manufacturer.

This electrical skirting board is the thinnest option in the market.

There is a wireless remote that has a digital LCD display.

It charges quickly and gives a great battery performance.

Provides value for money.
Cons
Its maximum range is only 11 miles.